Gallo Family Vineyards "For All Your Families" // Integrated
Applied Arts— Gold Interactive 2014 Consumer Packaged Goods

ADDY— Gold Interactive 2014 Products
The definition of family has changed. It's not just about who you're related to, it's about the people who share interests with you. It could be co-workers, clubs, friends or fans. These are your other families.

Our campaign rebranded Gallo Family Vineyards as the wine "For All Your Families" and the Crest Creator site gave people the opportunity to make a family crest to represent their non-traditional families.
For All Your Families // Case Study
For All Your Families // Crest Creator
A walk-through of CrestCreator.com and crest templates since the site is no longer active.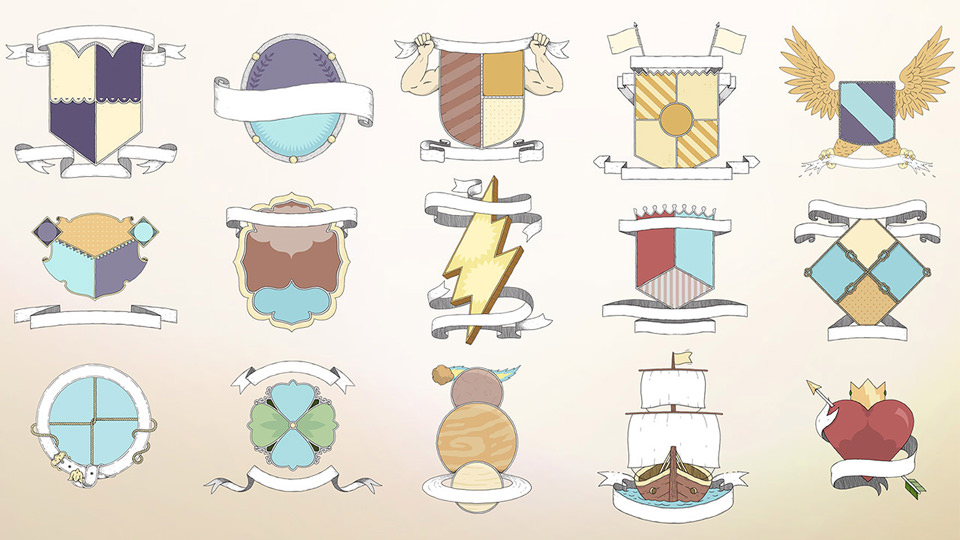 Crest Creator // Shwag
After making a new family crest, users had the ability to purchase dozens of products to show it off.

Campaign // Print + Social + Digital
Assets featuring the real families highlighted throughout the campaign.

For All Your Families // PR Event
Red Carpet event at the "Variety: Women in Film" pre-Emmy party where several celebrities created and shared their own crest (Pictured: Elizabeth Moss, Jane Lynch, Jessica Szohr, Jenna Ushkowitz, Kat Graham, Laura Prepon, Sam Trammell and Sarah Hyland).

Team: